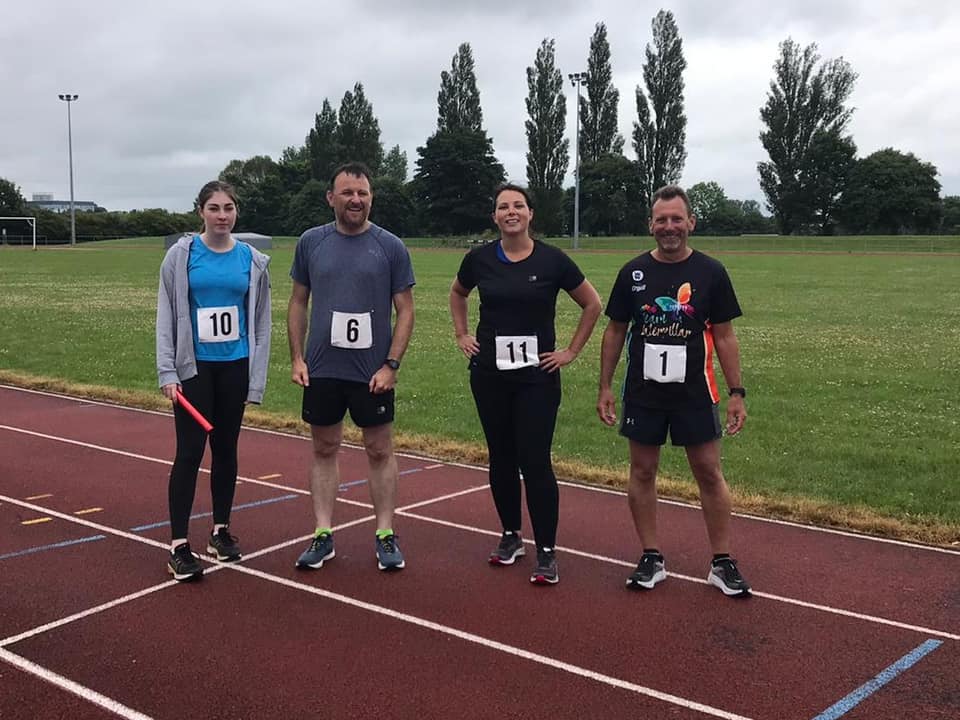 Track and Field Taster DayOn Saturday 26th June, Hambleton Athletics and Running Club hosted a Track and Field Taster Day at Eastbourne Sports Complex in Darlington. HARC members were joined by friends from Team Caterpillar, a running group based from Richmond.
After a safety briefing and warmup, the athletes tried their hand (or legs?) at the middle-distance events – 800m and 1500m. 23 athletes took part in these two events, and although it was the first track running experience for many, everyone enjoyed having a go. John Holliday from Team Caterpillar finished first in both events with some impressive times: he completed 800m in 03:01 and 1500m in 06:04, with his team mate, Adrian Putley, not far behind.
After a short break, HARC's Head Coach Chris Lees coached an introductory session for three of the four athletic throws: javelin, shotput, and hammer. After practising the basic skills with a range of beginner 'equipment' (which included basketballs in carrier bags to simulate the hammer!), the athletes had the chance to try out the real equipment.
After refreshments and some coaching tips, the group moved on to 100m and 200m sprints. Again, many had never tried these events, but there were fantastic results all round. Team Caterpillar's John Holliday managed to snatch first places again with 100m completed in 15.1 seconds and 200m in 32.0 seconds. HARC junior athlete, Elsa Styles was hot on John's heels, finishing second in both events.
The day concluded with a 4x100m relay race. Three teams of four took part and, after a lesson in baton handovers, they headed to their starting positions. Adrian Putley of Team Caterpillar teamed up with HARC's Dave Oldacres, Gemma Birtles and Elsa Styles to form the winning combination in what was a very close race, with only three seconds between the winners and third place.
The day was a great success and it was lovely to see so many people trying something different, meeting new people and having lots of fun along the way. HARC would like to say thank you to Team Caterpillar for joining the fun and also to Chris Lees for organising such an enjoyable day.
We hope to run the next track and field session on Saturday 31st July. If you're interested in joining HARC, please contact coaching@harc.uk.