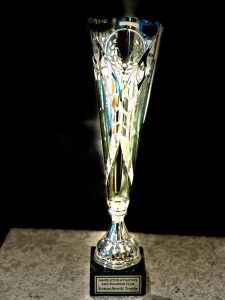 AWARD: "Sinton-Hewitt Trophy" for Parkrun

CLUB PRINCIPLE: FOR EVERYONE
Paul Sinton-Hewitt was awarded a CBE for creating Parkrun. We love Parkrun for its inclusivity and availability, and supporting our local Parkruns is part of who we are.
How is a winner chosen?
This award goes to the club member who has received the most 'points' from Parkrun during the year. Taking part or volunteering at a Parkrun event earns one point.