On Saturday 8th May HARC members travelled to the Eastbourne Sports Complex in Darlington for a Track Experience Day. The weather was anything but kind with very heavy rain and an icy cold wind.
The athletes started off with a 5000m run on the track – for some it was the first chance to run on a track and while the flat, even, surface provided a welcome contrast to potholes on the lanes around Bedale completing 12.5 laps of the track without hills or scenery as distraction was a tough challenge. Despite this, all the athletes were close to or ahead of their personal records for the distance which was a great boost given the conditions.
After welcome warm refreshments and some coaching tips the group went on to try their hands at the 800m middle distance run followed by 200m and 100m sprints. The day finished with a lesson in baton handovers and a 4x100m relay race. In spite of the weather the day was very enjoyable and will become a regular fixture on the HARC calendar.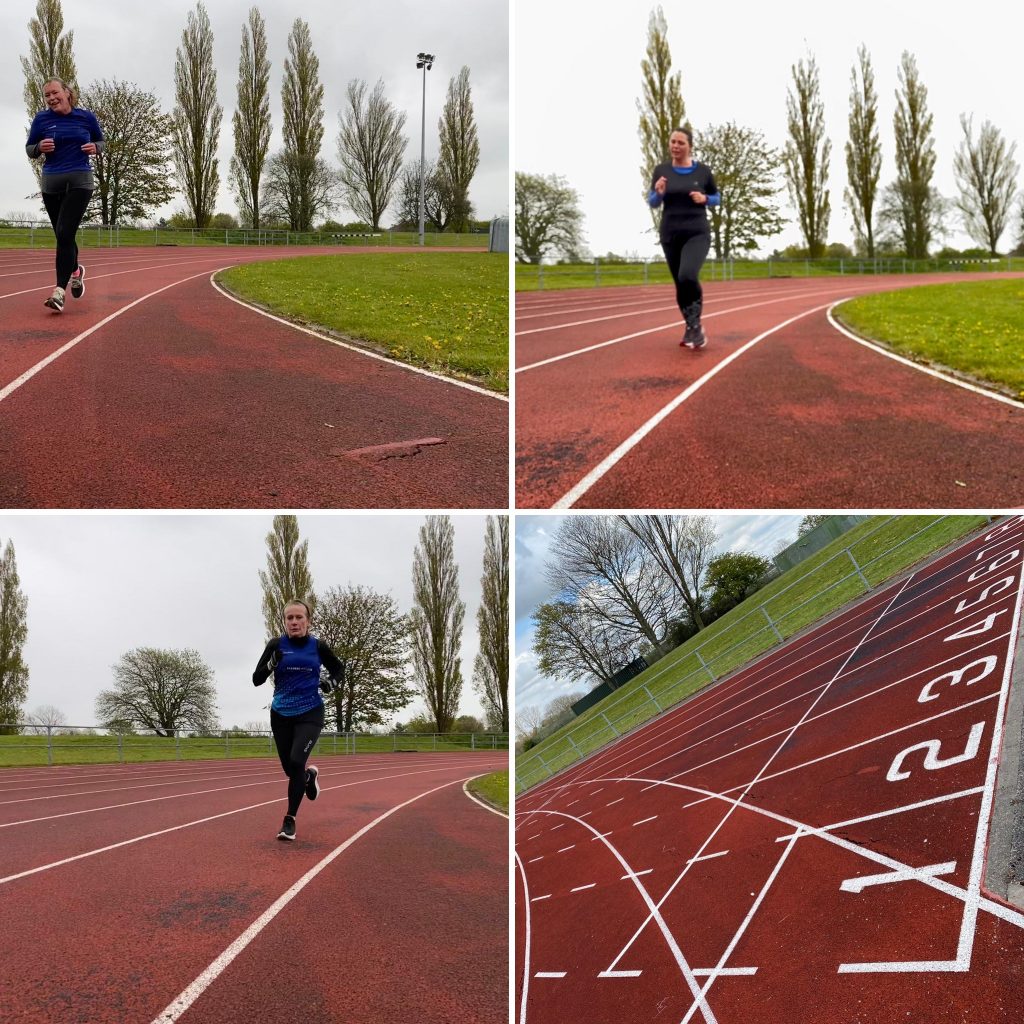 We are a growing club offering fifteen sessions per week from our bases in Bedale, Stokesley and Northallerton. These include speed intervals, Couch to 5K programmes and social runs. If you would like to find out more about our friendly, inclusive, coaching-led club, please visit www.harc.uk or contact coaching@harc.uk.