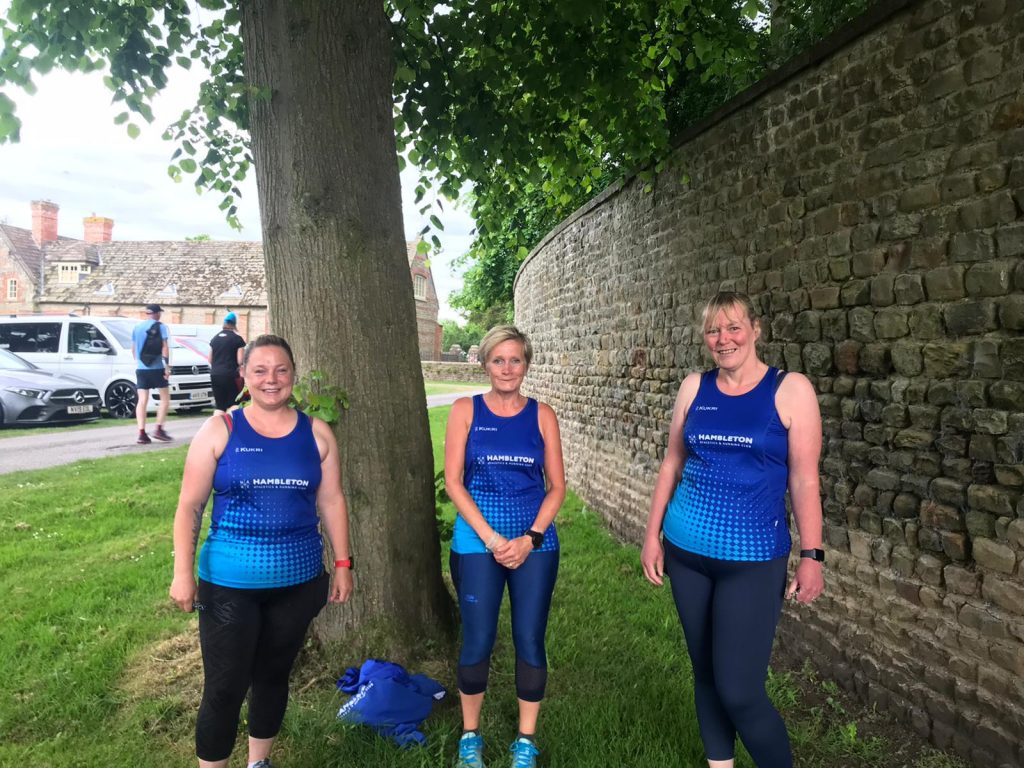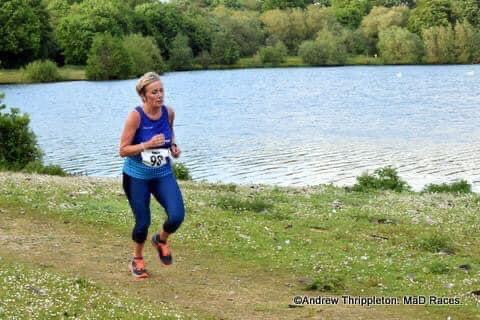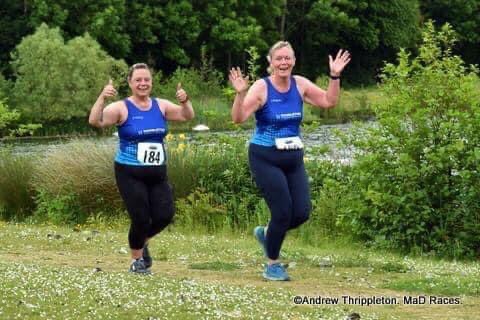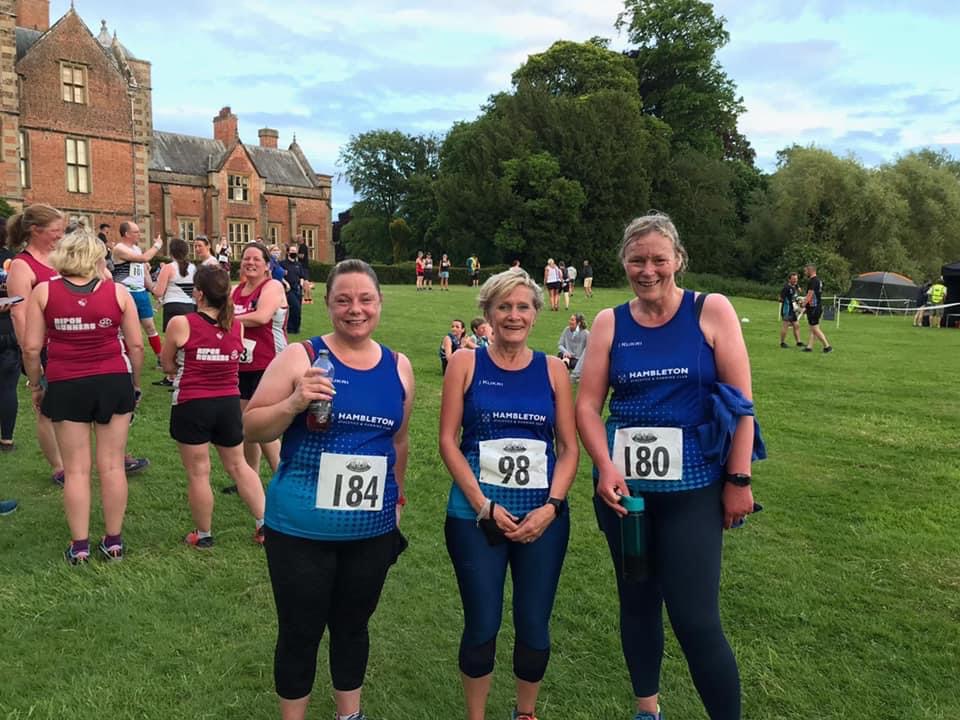 On Wednesday 9th June, members of Hambleton Athletics and Running Club attended the Kiplin Hall & Gardens 10k Trail Event organised by local group MAD Races. This event, which was run in a Covid secure manner, was another welcome return to the race experience for the athletes.
The course was laid out over two 5k laps taking in the formal gardens, grassland and lakeside views set within the estate of the beautiful Jacobean historic house. The sunshine highlighted the splendour of the setting but the heat and humidity made it a tough run for the participants.
Kay Kelly came 5th in her category with a time of 55:15. Sara Sherwood and Anna Bonner, competing in only their second ever trail race, crossed the line in 1:13:43.
Although not running, Alasdair McWilliam made his contribution to the event by marshalling. Another HARC member, Michael Bonner, kindly took photographs and cheered the runners on at checkpoints and at the finish line.
Anna said "This was a fantastic race in a beautiful setting. The organisers had gone to a lot of trouble to ensure that runners, spectators and the local community were kept safe under the current government restrictions."
HARC is a growing club offering sessions four days a week from our bases in Bedale, Stokesley and Northallerton. These include speed intervals and club runs. We also offer coached programmes for beginners and more experienced runners.
If you would like to find out more about our friendly, inclusive, coaching-led club, please visit https://harc.uk or contact coaching@harc.uk.